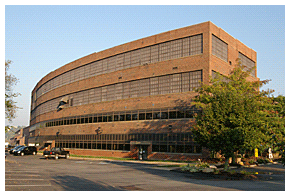 Diversified Business Support Services (DBS
2
), formerly Chapman Corporation Imaging & Engineering Technology Division, has a long and rich history providing high quality Document Management solutions to a broad range of customers. DBS
2
is a woman owned, SBA-Certified 8(a) company that specializes in helping businesses and organizations manage the paper they create. Assisting with document management, records storage and secure document destruction, DBS
2
can implement cost-effective solutions, elimiating the daily office headache. From day one, we will show you how to effectively manage your paper in a way that is both secure and cost-effective. Our award-winning quality processes save many organizations time and money, and we can do the same for you.
At DBS
2
, we value our customers, looking out for their best interests and continually paying close attention to detail. All of these traits, in addition to our wide range of capabilities and services, separates us from the competition.
By taking advantage of our full range of services, DBS
2
can help you integrate your daily paper volumes into a paperless business process that speeds the processing of information, reduces paper shuffling, and eliminate the need to store reams of paper. You can obtain these paperless, business management services with minimal up-front costs by taking advantage of our data warehousing and information management capabilities.
Give us a call today and let us go to work for you.