About Us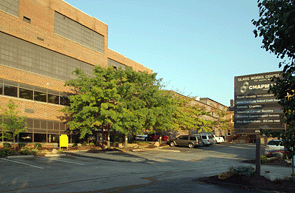 Diversified Business Support Services (DBS2 ) is a new company but not new to the world of document capture and management. Formerly a division of Chapman Corporation, the principles of this company have been working in the field of document management for over twenty years. We have done work for such companies as Westinghouse, Allegheny Power, WESCO International and CBS/Viacom, and we would love to do business with you.
DBS2 helps your business from the first thoughts of document management for your company through the design and implementation in your business environment. We help you to streamline your business without buying unnecessary pieces that do not fit your needs. We custom design a solution to fit your unique business practices, and you own the solution, and are in control of your own document management future. You are not tied down by maintenance costs and forced upgrades. You decide, if and when, to add to your system andwho will do the work. Let our years of experience guide your best solution.
We help you capture your documents and then create a system to retrieve and manage your documents and information. We can also create workflow processes based on your current business and approval methods -- ultimately streamlining and automating your business processes.
With a solution from DBS2 you are not forced to conform to a pre-made solution and have your custom needs added on the side. We create a custom solution that fits into your business instead of forcing your business to change to fit the solution. We analyze your processes and needs, design a system to meet those needs and then train and support you on your system. We are there to help you grow with your system and modify it as your needs change. The solution is all about you.