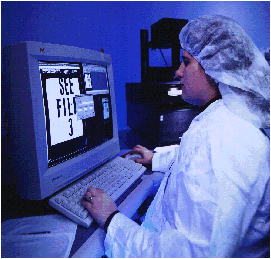 Quality is built into each step of each process carried out at DBS
2
.
In the early stages of a project, feedback for both the client and DBS2 is obtained frequently. This feedback comes through meetings, written correspondence, and telephone conversations as various processes of the project are refined.
As the project progresses, quality issues are addressed as they are encountered. Assisting with QA, DBS2 has developed an 'Action Needed Form' and associated processes. If DBS2 discovers a deficiency, or the client raises a deficiency issue, a 'Corrective Action Form' is initiated. The form is then provided to the QA Manager for review. The QA Manager, in consultation with other departmental and project management, develops a corrective action plan for eliminating the deficiency.
DBS2 maintains the highest Quality Standards in the industry. Our production procedures are published and have been accepted by the most quality-conscious clients as well as our major corporate clients. Additionally, our procedures are award-winning and recognized as some of the best practices in the industry today. We adhere to the principles of Total Quality Management (TQM) and apply its principles in all aspects of our business.
Feedback – Corrective Action – Follow-up – Feedback